Water Rafting at Kithulgala
The town of Kitulgala is where this tour will take you for a day filled with extreme adventure. Kitulgala is a small, yet beautiful town located in a wet zone rain forest, approximately two hours away from Colombo. This town is one of the wettest zones in the country not only because it has the Kelani River running through it but also because it experiences two monsoons every year. These monsoons trigger the water flow in the river and make it an ideal location for adventurous sports such as white water rafting. Also, the green surroundings and wet atmosphere make it an ideal location for a bird habitat; hence bird watching is a common activity in Kitulgala. In addition to that, an interesting episode in the history of Kitulagala is the filming of the movie "Bridge on the River Kwai" in 1957. Remains of the concrete foundation of the bridge are still visible today.
When Should I Travel
Since Kitulgala is an extreme wet zone, any time of the year is ideal for water sports and cave exploration. Departure from Colombo should be by 7.30 a.m.
To Whom
This tour is ideal for those who love adventurous activities such as white water rafting and exploring jungle cave.

We understand this tour may not be the exact match for you and maybe you can come up with amazing suggestions to make the tour better.

Make the use of our

Tailor Made Tours

service.

Customize This Tour
Things To Do
And places to visit
White Water Rafting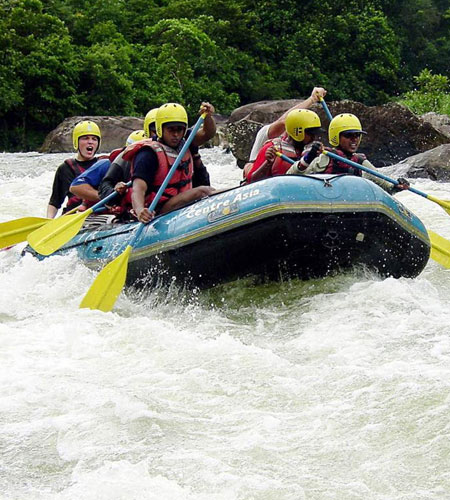 White Water Rafting
Kitulgala is famous for white water rafting because of the beautiful Kelani River that flows through the small town. The river covers five major rapid falls and four minor rapid falls which makes it an exciting white water rafting ride. The expert professionals there will give you a brief on do's and don'ts, after which you will be provided with safety gear and modern rafts to begin your adventure.
Jungle Hiking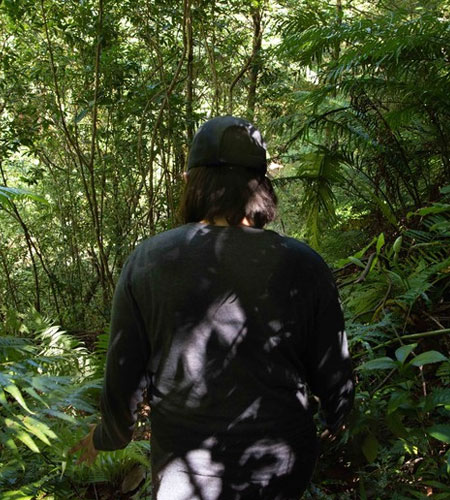 Jungle Hiking
Jungle hiking is a must do and a famous activity among travelers who visit Kithulgala.
Confidence Jump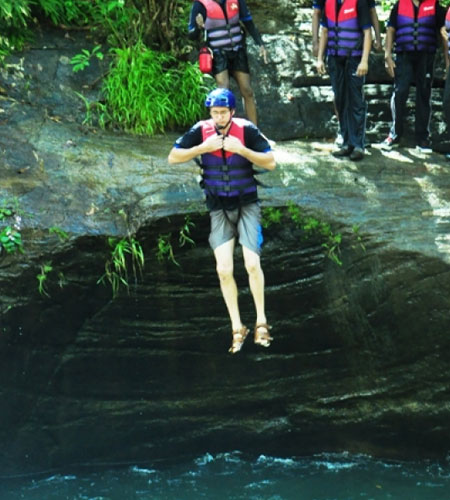 Confidence Jump
Dare to jump! It's fun and exciting; all you need is confidence and the will to do it. Confidence jump takes place at beautiful natural rock pools. Yes, Don't worry we got you!
Zip Liner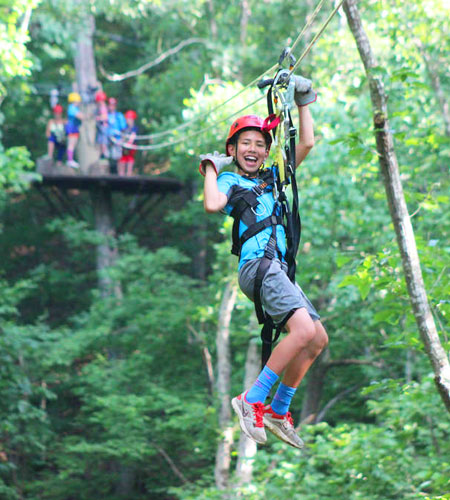 Zip Liner
This is also called the aerial runway. It consists of a pulley suspended on a cable, usually made of stainless steel, mounted on a slope. Slide through the jungle, and scream with your excitement!


Do not Miss
Sri Lankan white waters
A picture of the beautiful Kelani River
Adventure activities
Do's
Be prepared for leech and other insect bites.
Be fit for some serious rafting moves and jungle exploration techniques.
Expect spicy food during your authentic Sri Lankan meal.
Don'ts
Don't forget a first aid kit.
Don't be surprised if your boat tumbles over.
Your life jacket will save you.
Don't carry too many valuables on this day tour.