Places to Visit
in Central Province
Ella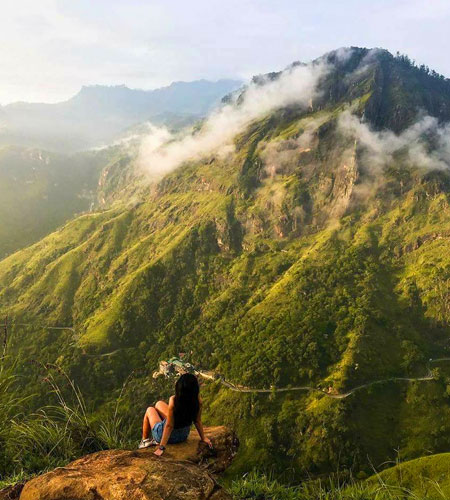 Nestled in the middle of Sri Lanka's highlands is Ella, a quaint village of remarkable beauty and mild climate. Known to be one of the most beautiful destinations on the island, it is situated among lush green hills tea plantations and forests.
On both sides, the village is bordered by huge mountains and at the front is the famous Ella Rock. You can hike up to the rock and it will take approximately four hours for the climb and decent. However, it is worth your while. When you get to a point called the Ella Gap, a space between the two sides of the rock, you can see plains that are nearly 1000 meters below. The view from here on a clear day is so stunning, you can see right across to the south coast of Sri Lanka. If you want an easier hike, you can opt for the view from Little Adam's Peak, which is only 1.5 hours of climb with fewer steps.
Nuwara Eliya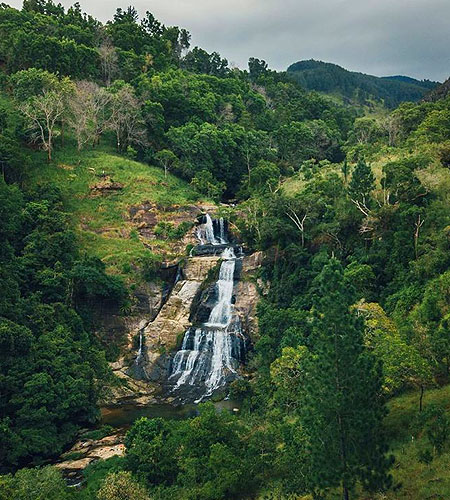 Nuwara Eliya is the main hill resort of Sri Lanka and the centre of Sri Lanka's tea industry. Situated over 1800m above sea level, the picturesque landscape of Nuwara Eliya has a temperate climate and cooler weather all year round. It has the coolest climate in Sri Lanka. The peak season usually lasts from March to May, and during Sri Lankan New Year in April, it becomes a popular destination for local tourists.
Nuwara Eliya's unique climate compared to the tropical climate of rest of the country made it a sanctuary for the British civil servants and tea planters of the early 19th century, thus leaving behind colonial bungalows and mansions from the British era. Due to this reason, it earned the name 'Little England' back in the day. The charm of the colonial time continues to exist today.
Kandy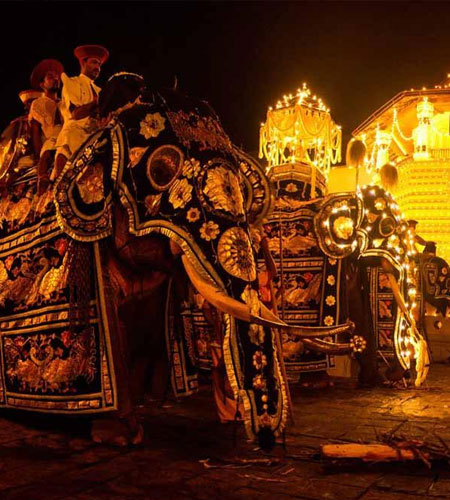 This is the second largest city in Sri Lanka and the gateway to the central highlands. Kandy lies amidst the hills of the Kandy plateau. It is surrounded by several mountain ranges including the Knuckles mountain range and the Hanthana Mountain Range. The city has an elevation of 500 metres above the sea level. At the heart of the city is the Kandy Lake next to the world famous Temple of the Tooth. Not only it is one of the most scenic places on the island, it is a UNESCO World Heritage Site with significant religious and cultural importance.
Kandy was the last capital of the ancient Sinhala kingdom which fell under British rule. It holds one of the most sacred items of Buddhist religion, the tooth relic of the Buddha, enshrined in the impressive Temple of the Tooth or Sri Dalada Maligava.