The second most ancient of Sri Lanka's kingdoms, Polonnaruwa was first declared the capital city by King Vijayabahu I, who defeated Chola invaders in 1070 to reunite the country once more under a local leader.
The Ancient City of Polonnaruwa has been declared a World Heritage Site.
When Should I Travel
Any time of the year is OK
To Whom
Adventure and wildlife lovers will enjoy this tour. Also for whom are interested in cultural and historical attractions.

We understand this tour may not be the exact match for you and maybe you can come up with amazing suggestions to make the tour better.

Make the use of our

Tailor Made Tours

service.

Customize This Tour
Things To Do
And places to visit
Minneriya National Park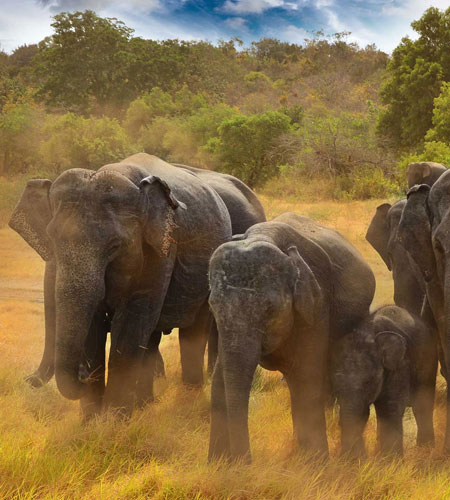 Minneriya National Park
Minneriya National Park is famous for huge herds of elephants. Ample of safari jeeps are available at any time.
Polonnaruwa Vatadage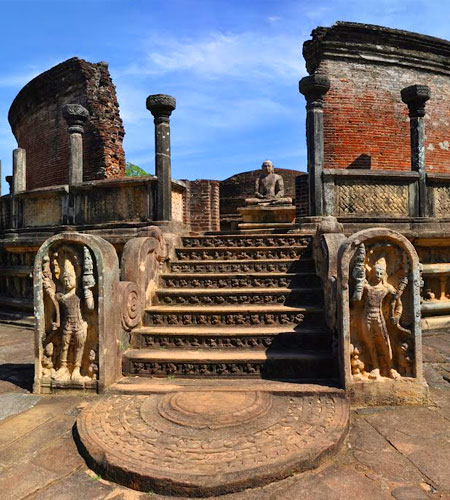 Polonnaruwa Vatadage
The Polonnaruwa Vatadage is an ancient structure dating back to the Kingdom of Polonnaruwa of Sri Lanka. It is believed to have been built during the reign of Parakramabahu I to hold the Relic of the tooth of the Buddha or during the reign of Nissanka Malla of Polonnaruwa to hold the alms bowl used by the Buddha.
Gal Vihara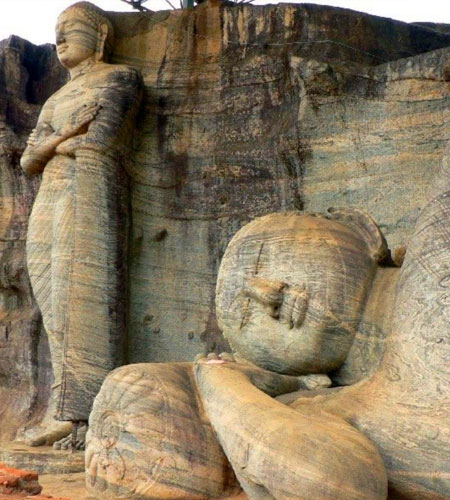 Gal Vihara
Gal Vihara is a rock temple of the Buddha situated in the ancient city of Polonnaruwa in North Central Province, Sri Lanka. It was fashioned in the 12th century by Parakramabahu I


Do not Miss
A safari ride
Visit as many as ancient attractions you can
Discover the great history
Buy local sweets
Do's
Be prepared for bumpy rides through out safaries
Keep the cameras standby
Wear suitable clothes on visiting temples. 
Don'ts
Don't disturb the wildlife
Don't get out of the safari vahicle unless the instructor says OK.
Don't carry plastics to national parks