Welcome to Sri Lanka Aerizo Tours
Best Tour Company in Sri Lanka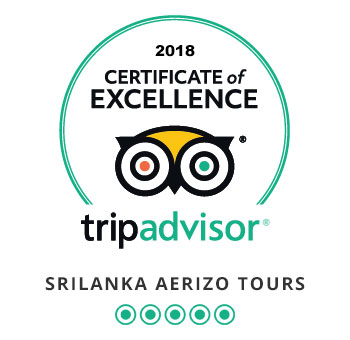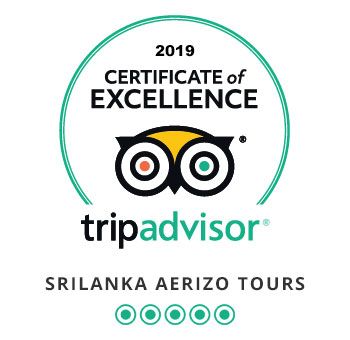 Happy Travellers
My friend and I used a driver from Aerizo Tours to take us from Nuwara Eliya to Tissa – not a quick journey.
Our driver Victor was just superb! He was punctual, helped with bags, told us really interesting facts along the way. Was willing to stop for photo opportunities of which there are many on this route.
He even stopped in Ella so we could have lunch!
All in all a great service and a recommend tour company.
Lollybelle85
London, United Kingdom
We hired a taxi from this agency to go from Nuwara Eliya to Sinharaja Forest Reserve with a stop at Horton plains during which the driver waited for us for 3 hours while we hiked. Our driver was Victor–he was really excellent in every way! he was a good and careful driver–he was not slow but did not engage in the usual Sri Lankan breakneck speed driving. He was also very punctual, spoke reasonably good english and was extremely friendly and helpful. He helped us to organise our tickets in the national park. He was also smart in the way that he, e.g. anticipated that we might not find the car when we got back from our hike (there were thousands of vans) and reminded us to take a picture of the license plate etc. He certainly provided service and independent thinking that is above the norm in Sri Lanka. I would certainly try and hire him if I would do another trip there…
IrmT
Aachen, Germany
I had a great experience with Stephan and Saman. They have been really helpful and answered 24/7. I highly recommend to travel with them in Lanka. Best Thomas
Thomas Z
Paris, France
Me and my wife used this company for our honeymoon and they provided us an excellent service. They provided a honda type of new car. The driver Mr. Chanaka was an absolutely a gem to this company and showed us a lot of hidden places in Sri Lanka. The main highlight was that Mr. Chanaka was an excellent driver and had a great humor.
I would highly recommend Srilanka Aerizo Tours for anyone who visits Sri Lanka. Go with them and you will have an awesome time in Sri Lanka.
Hasanthika
Maskeliya, Sri Lanka
Danushka has provided us excellent service. Very good in hospitality and explaining the sites, very informative, knows everything around Sri Lanka, very accommodating.
Surender M
EDMONTON, Canada
About
Sri Lanka
Aerizo Tours
We are really happy to show you as much as we can in Sri Lanka and we will show you the most beautiful beaches, wild life and nature. We understand that this is an important decision for your holiday and that we are responsible to give you a safe and an interesting Day Tour of Sri Lanka. We are the one of the best tour company in Sri Lanka. Apart from the places that we have suggested we are happy to show you as many different places as we can if you have enough time and energy, otherwise we can be as relaxed as you like. We have several types of Day Tours listed below.
Read More