Sigiriya, an ancient palace, was once nominated as the 8th wonder of the world. Today, Sigiriya and Dambulla are a UNESCO recognized heritage site and a major tourist attraction. The city of Dambulla is 148 km north-east of Colombo, in the Central Province of Sri Lanka. It is home to an ancient cave Temple also known as the Golden Rock Temple, which is a popular tourist attraction. Approximately 25kms from Dambulla is Sigiriya, which is where you will find the "Lion's Rock". This is a 220 metre high rock, at the top of which an ancient King built his Palace. In addition to being a well maintained model of ancient urban life, Sigiriya is also an adventure of rock climbing for many. A day tour of Sigiriya and Dambulla will suffice for you to explore Sri Lanka's Majestic past. Leave from Colombo at about 6.00 a.m., enjoy the scenic four hour drive to your destination, explore the two cities, and be back to Colombo by midnight.
When Should I Travel
There are absolutely no issues travelling to Sigiriya and Dambulla all year round. If leaving from Colombo, it would be preferable to depart before 6.00 a.m.
To Whom
If you are an adventure freak and also have a taste for culture, Sigiriya & Dambulla day tour is a must do!

We understand this tour may not be the exact match for you and maybe you can come up with amazing suggestions to make the tour better.

Make the use of our

Tailor Made Tours

service.

Customize This Tour
Things To Do
And places to visit
Sigiriya Rock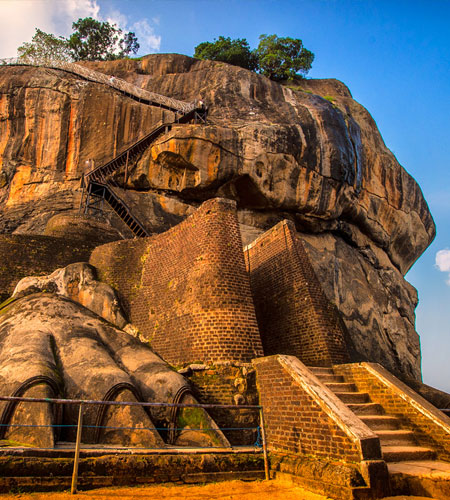 Sigiriya Rock
Sigiriya is an ancient city, home to a valuable historic monument in Sri Lanka. Also known as the 'Lion Rock' in English, the name indicates how visitors make their way to the final ascent of the rock. At the top of the rock you will find an acre of flat land with a few ruins of the ancient King's fortress.
Pidurangala Rock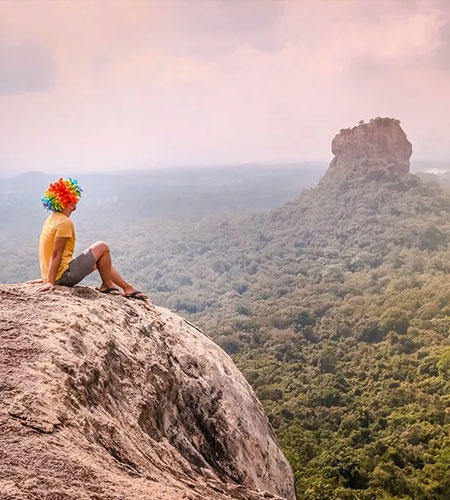 Pidurangala Rock
Pidurangala is a popular spot for sunrise as you can enjoy 360-degree views of not only the valleys but also Sigiriya Rock. Many travelers wake up for the sunrise at Pidurangala and then head to sunset on top of Sigiriya Rock.
Dambulla Cave Temple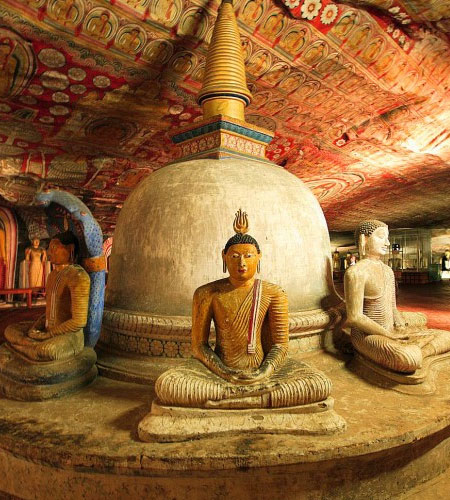 Dambulla Cave Temple
Dambulla is a large town, home to a well preserved Golden Rock Temple which has historical, archaeological and artistic significances. Due to its historical ruins, Dambulla was once designated as a world heritage site.


Do not Miss
Take beautiful photographs
Be on a good spot to view the sunset
Visit the Sigiriya Musium 
Discover the Mythology and ancient stories of the Sigiriya rock
Do's
Remove all head wear and footwear when visiting religious sites.
Take your cameras
Carry enough water with you.
Don'ts
Don't take pictures in prohibited areas.
Don't make much noice on the Sigiriya rock to be safe by the wasps.
Be careful with hats and other accessories on top of windy rocks.